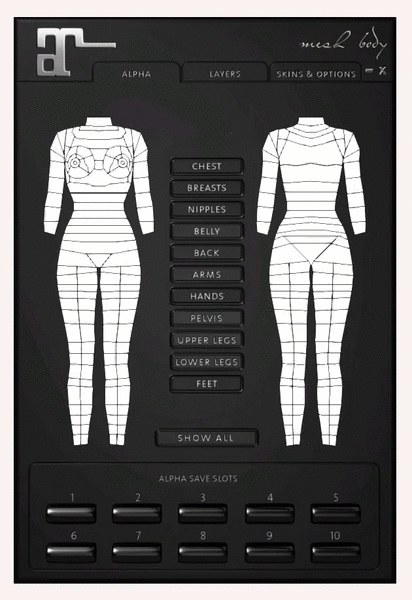 Onyx LeShelle has just released an update to the Maitreya Lara Mesh Body, and I am definitely excited about this one, for a very simple reason.
With fitted mesh such a big deal across the grid, the update includes a new alpha auto-hide script for applicable items. It will also un-hide the alpha when items are detached.
Also new is the option to hide the Maitreya hands and feet, which is great because if you are like me and unable to part with your SLink versions, you can still wear the Lara ones and simply show/hide them as needed for specific shoe compatibility.
And last, but not least- grouped alphas! I am sure most of you can agree that the breasts and nipples grouped option is a lifesaver when playing dress up, so being able to hide a specific area with just one click is a dream.
The update is not mandatory, but if any of you dislike dealing with alpha layers as much as I do, then be sure to stop by the mainstore and get a redelivery of your body.